On the upper floor of the main house
Terre Rouge room
Warm and inviting, this double room, inspired by the Orient, is a passport to exotic climes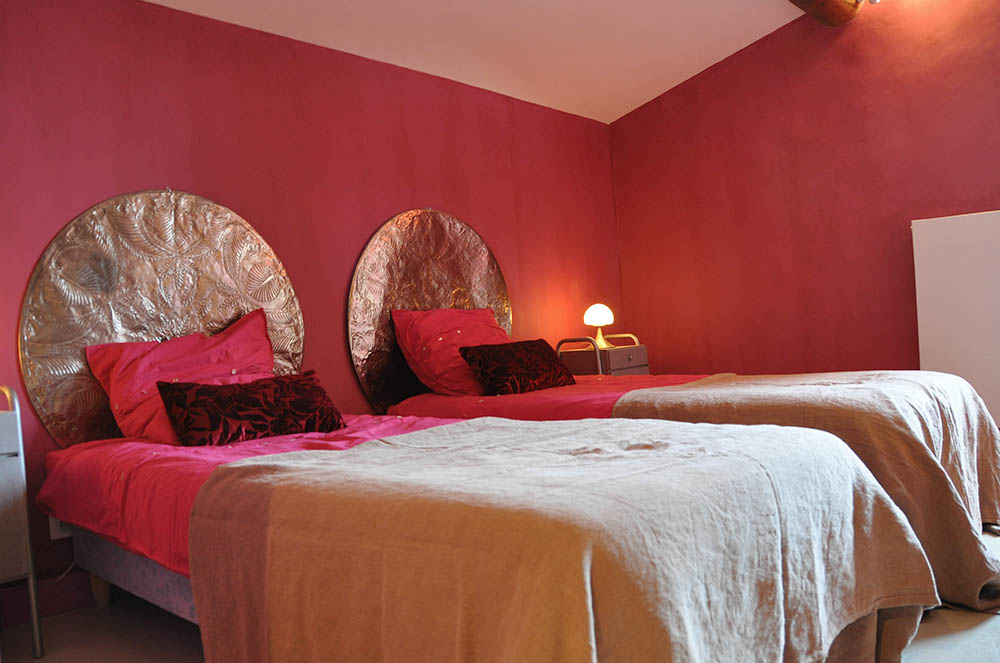 The oriental style of the Terre Rouge creates a cosy cocoon effect.
Two single beds, crowned as if by halos of light, are set against purple walls;
an invitation to dream and to savour the peaceful pleasures of this exotic decor
where headrests look like halos and are in fact magnificent Moroccan trays.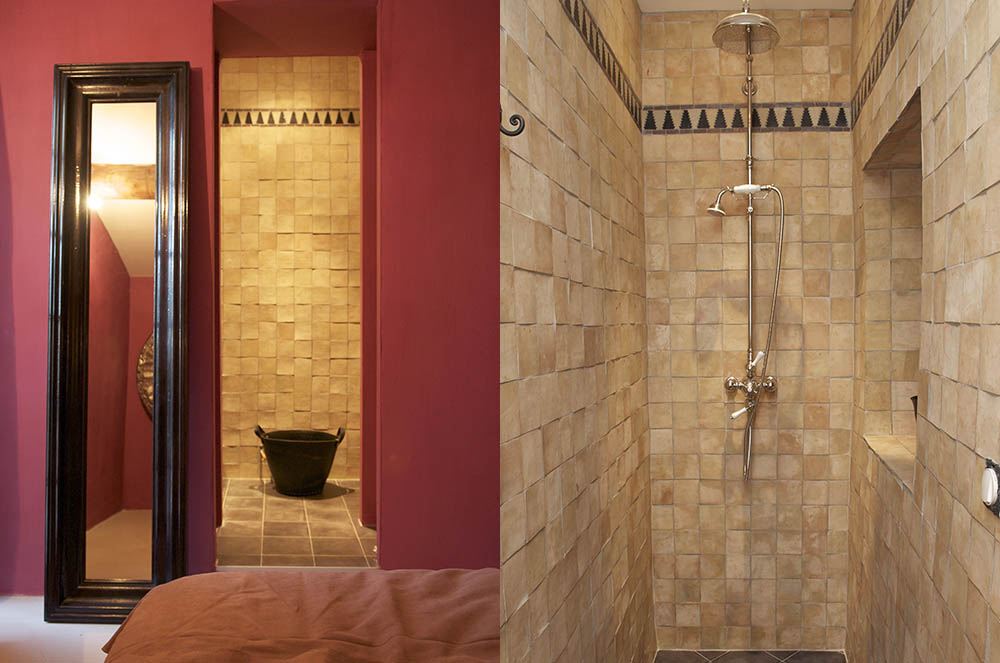 And to complete the trip, the Italian shower, entirely renovated with Moroccan clay tiles.