On the ground floor of the main house
Sitting-room
A perfectly peaceful living area where light streams in from the outside world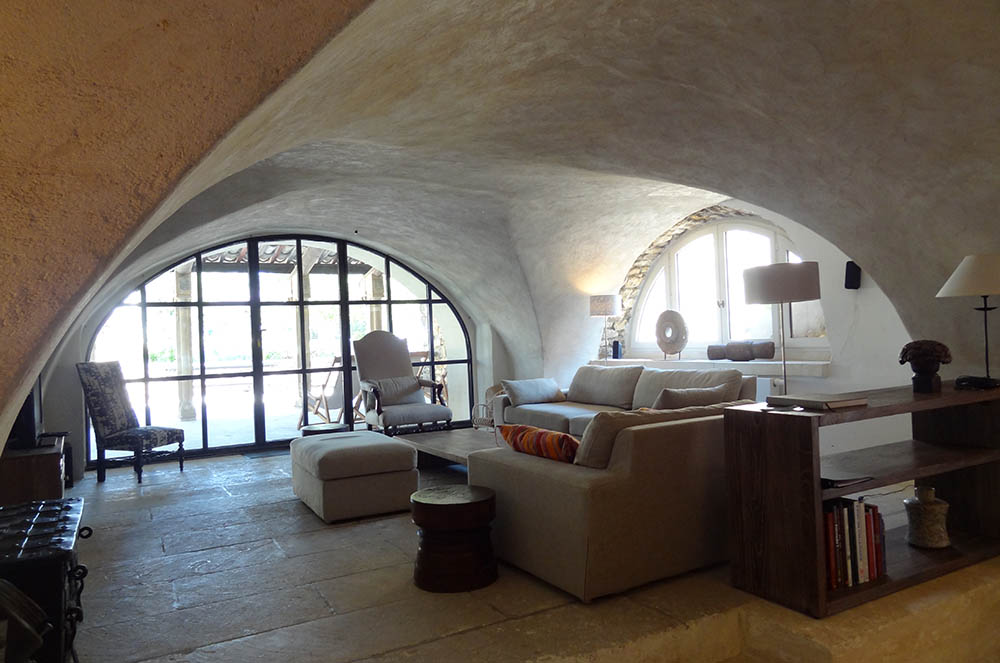 Inherited from the past, the magnificent vaulted architecture and floorslabs
carved in local stone give the sitting-room a warm atmosphere.
The stone and the thickness of the walls ensure an ideal temperature,
even on the hottest of summer days.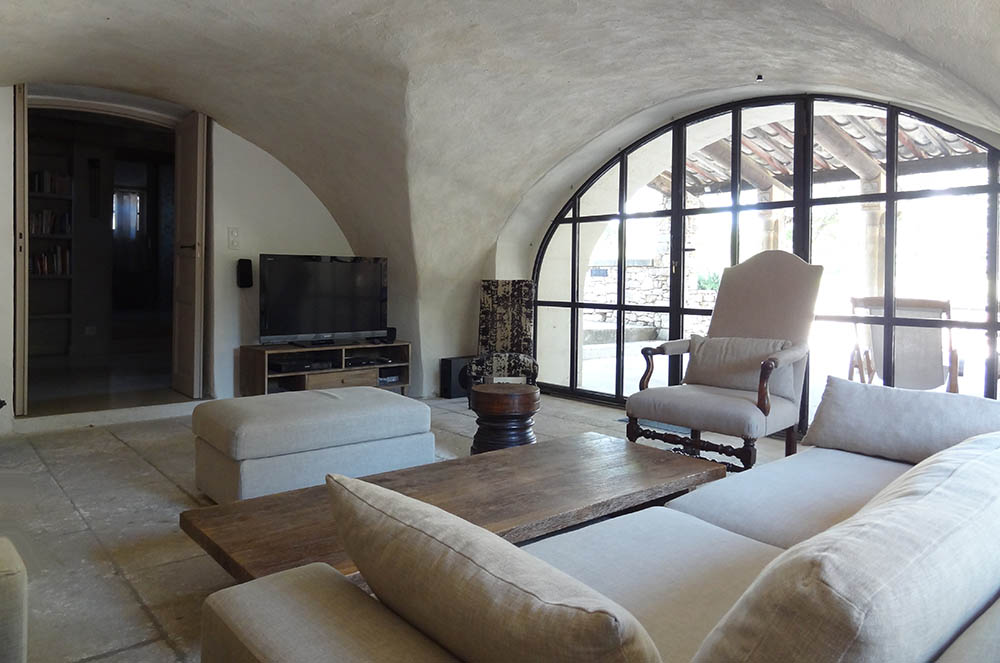 The contours of the walls are revealed by the light from the garden,
which filters through the large bay windows that open out on to the patio.
The roundness of the lines adds softness to the room,
which is accentuated by the large sofas where guests can relax over a cup of tea or a drink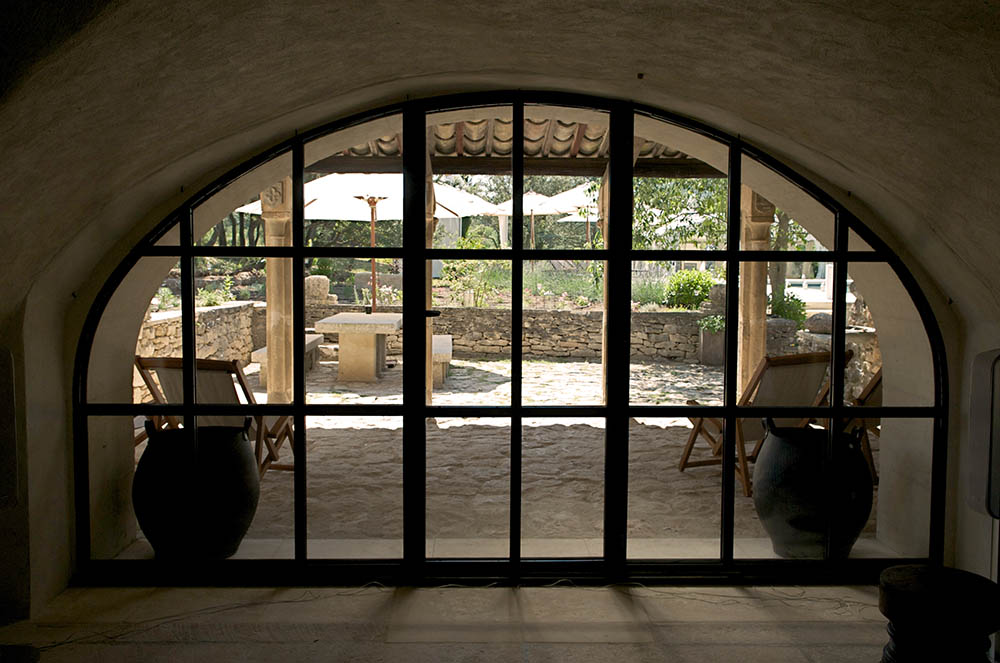 The sitting-room is equipped with a television, DVD player and stereo system,
and high-speed internet access is available in the adjoining office-library area.