On the ground floor of the main house
Dining room
A convivial dining area, with large table, in harmony with the  sitting-room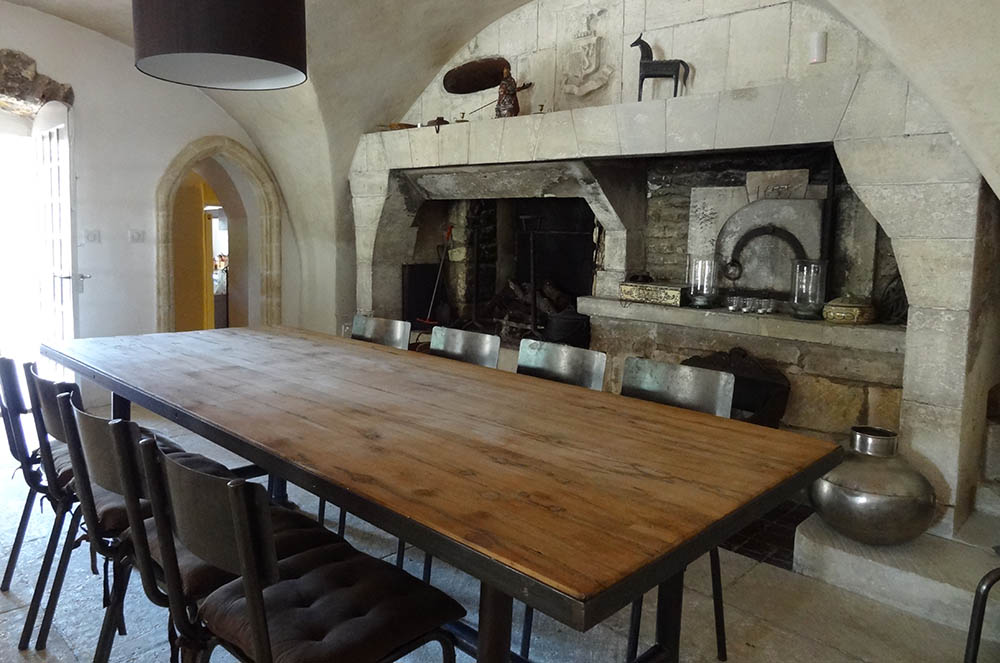 A long table stretches the length of the original fireplace and old bread oven.
This large industrial-style table is offset by school chairs padded with cushions.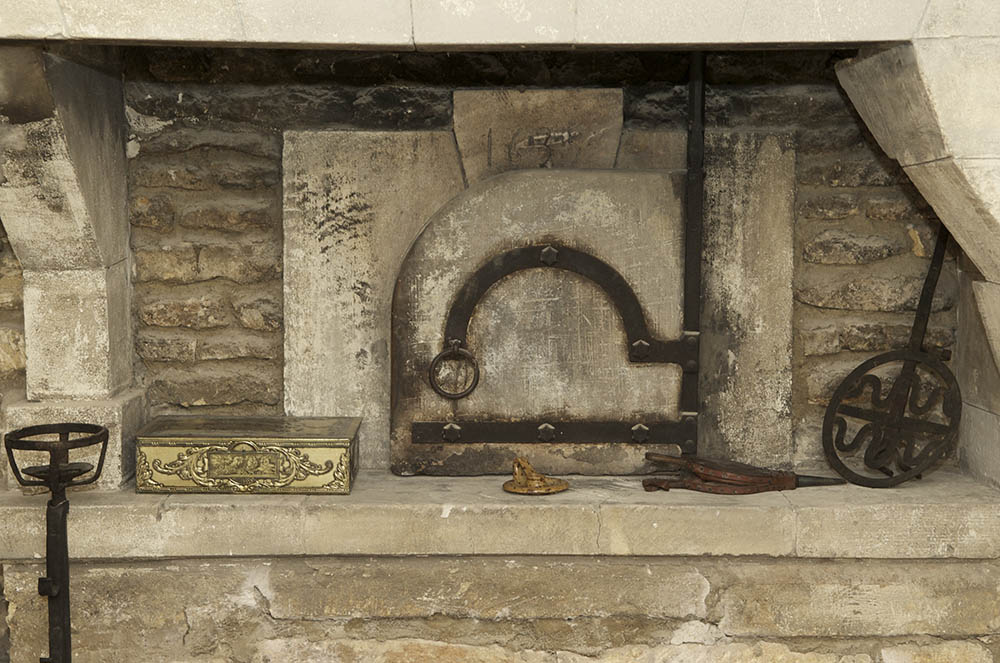 Although the bread oven is no longer in use,
the guests may still benefit from the pleasures of a cosy fire.
And so in autumn and winter, when the sun goes down,
the thought of kindling a fire is a good reason to leave the garden
and gather round the warm fire blazing in the hearth.