The house, terraces and pool are at one with nature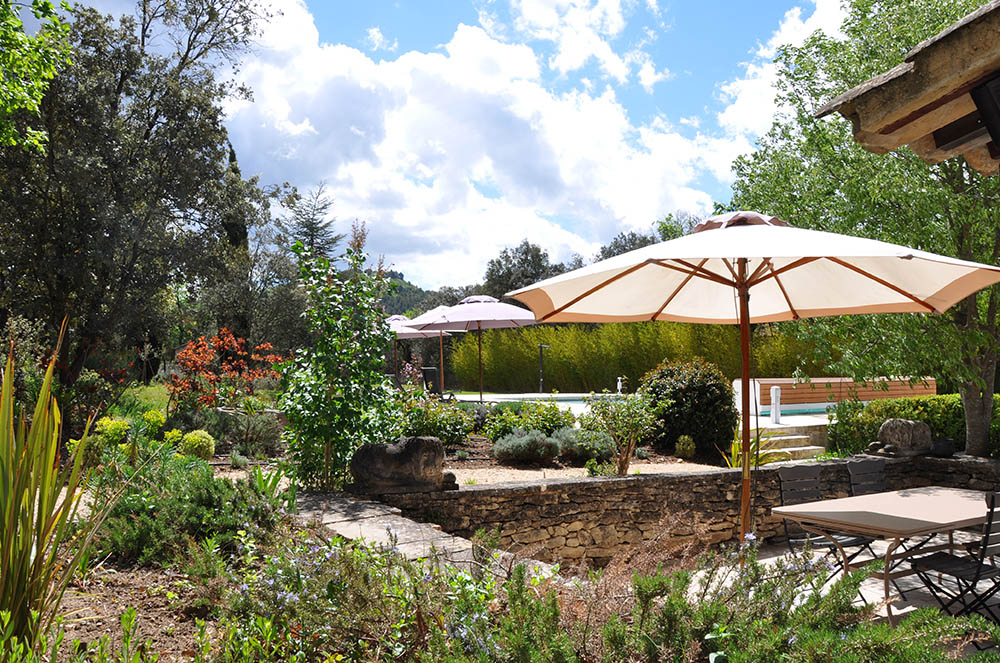 The one-hectare garden mirrors the Provencal art of living, "la douceur de vivre",
in an estate where landscaped plants and wild flowers grow side by side in perfect harmony.
Around the pool, streaks of blue lavender highlight the edges, offsetting a host of magnificent bamboos.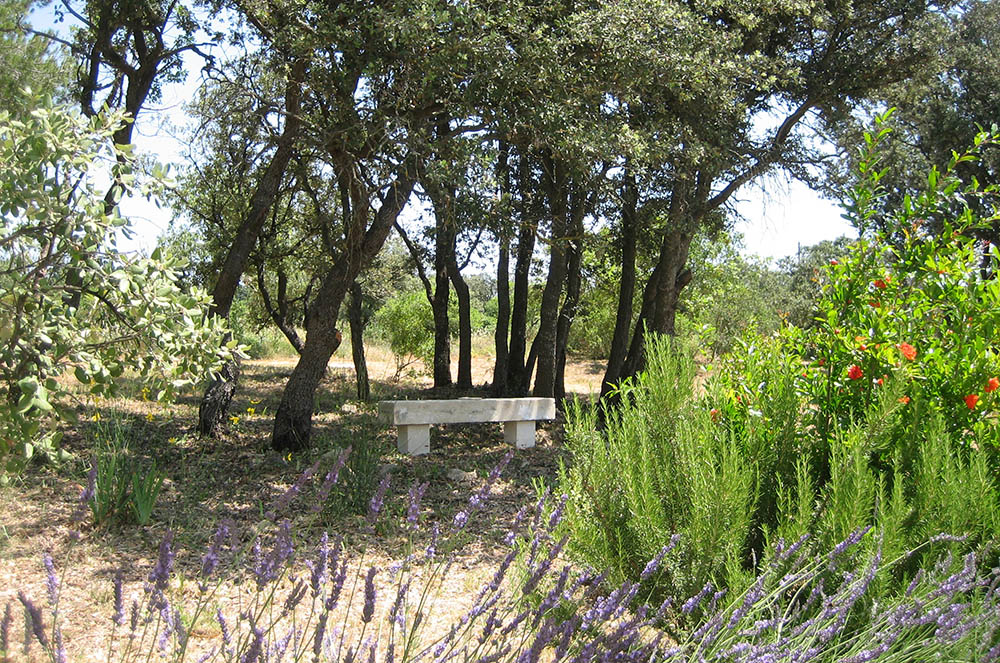 At the foot of the large lawn, stately holm oaks grow amid scrubland,
in keeping with the vegetation of the beautiful Luberon region.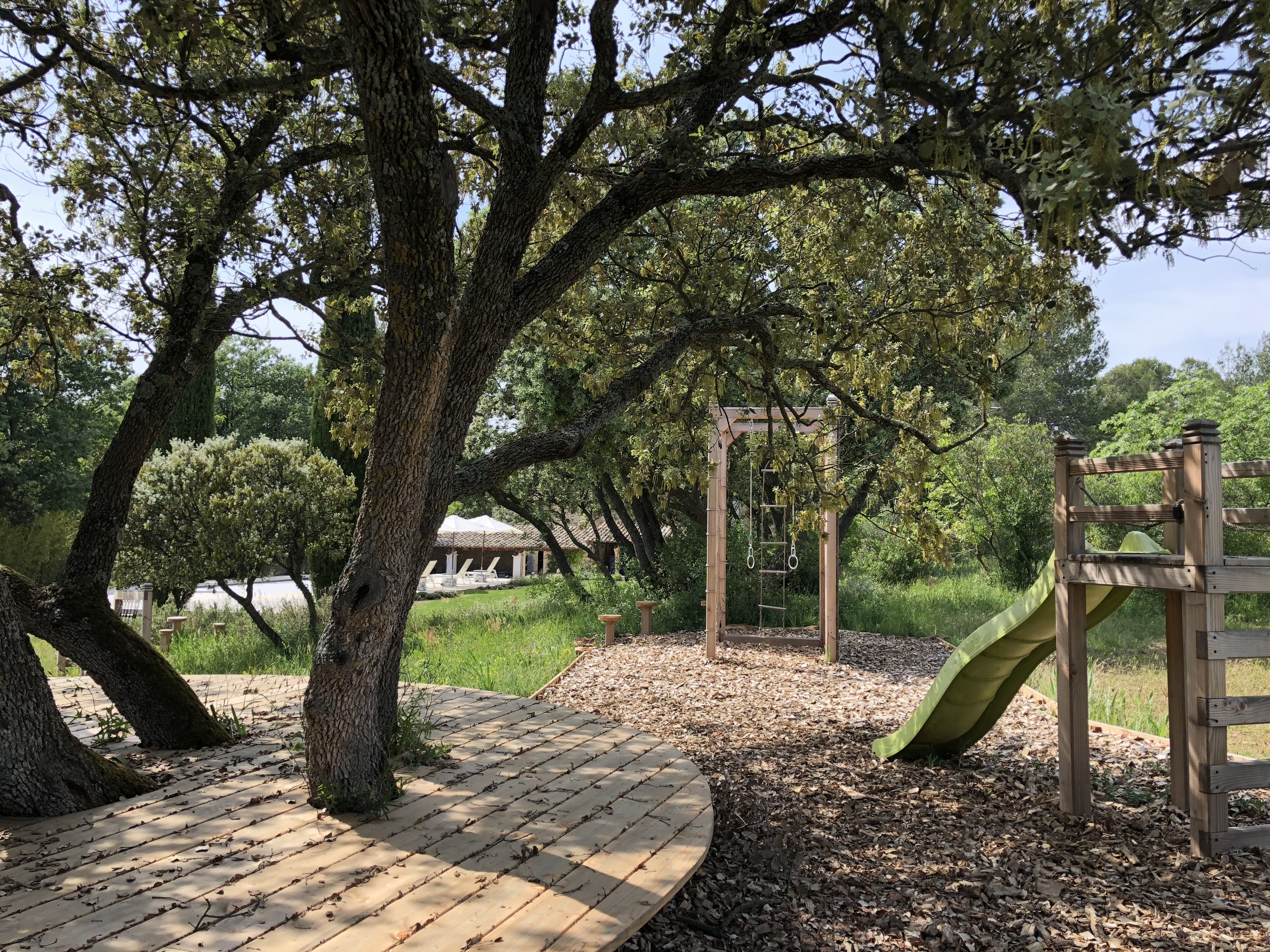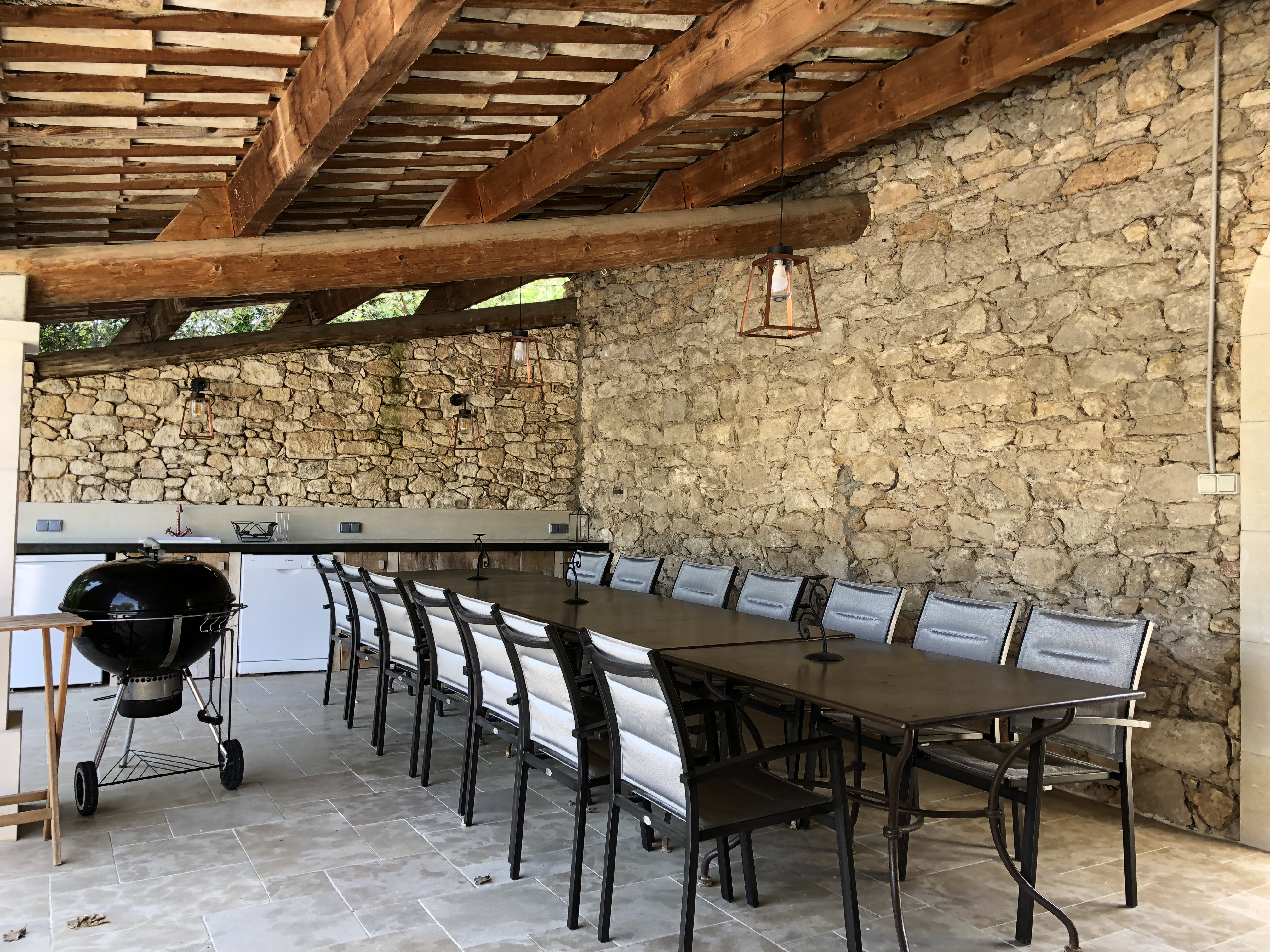 Outdoor shaded dinning area with barbecue