Adjoining the mansion,
Duplex House
Former home of Mouschetty's caretakers, the duplex is autonomous, fully air-conditioned and equipped with the latest mod cons for maximum comfort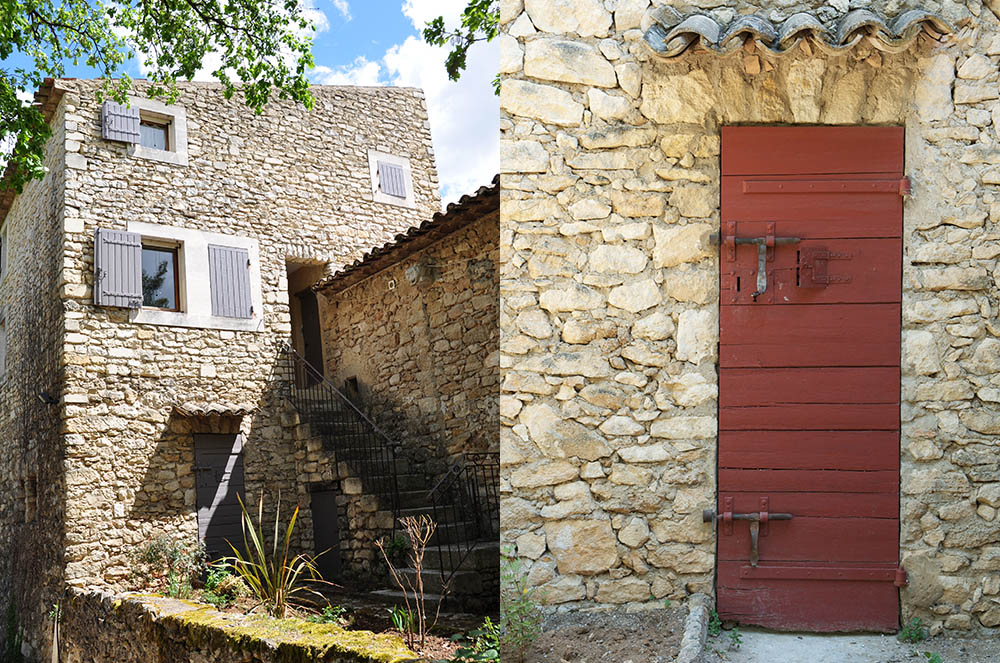 The current owners chose the premises of the former caretaker residence
as the setting for the duplex house.
Thanks to its separate entrance, guests can come and go as they please,
while retaining direct access to the main house.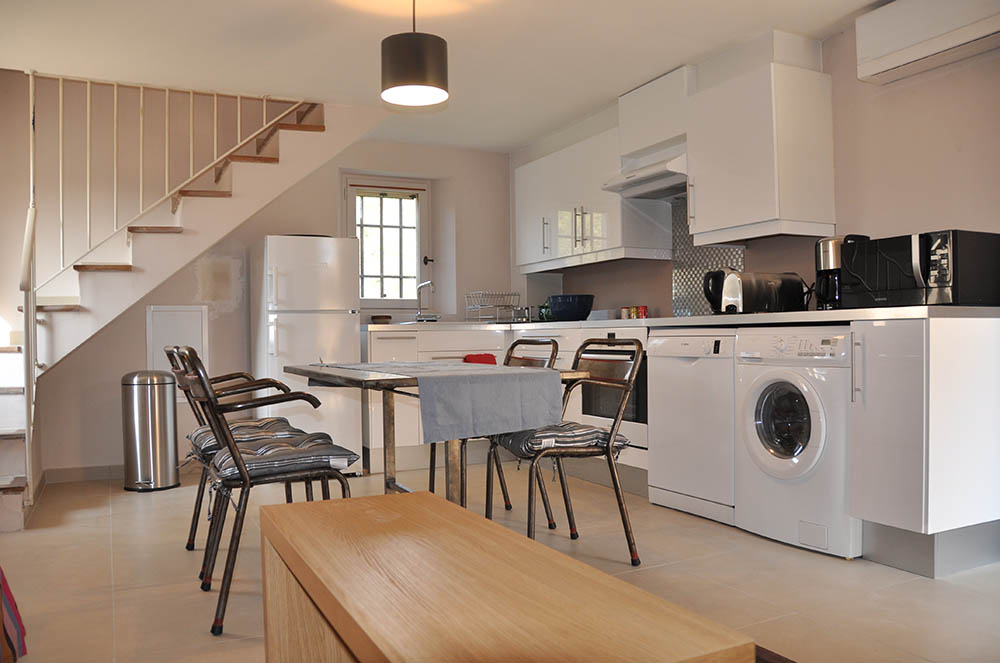 Inside, a large living room-cum-kitchen decked out with modern appliances.
The duplex is fully equipped (dish washer, oven, hot plates, coffee machine, micro-wave oven, etc.).
Its occupants are self-sufficient and therefore independent of the main house.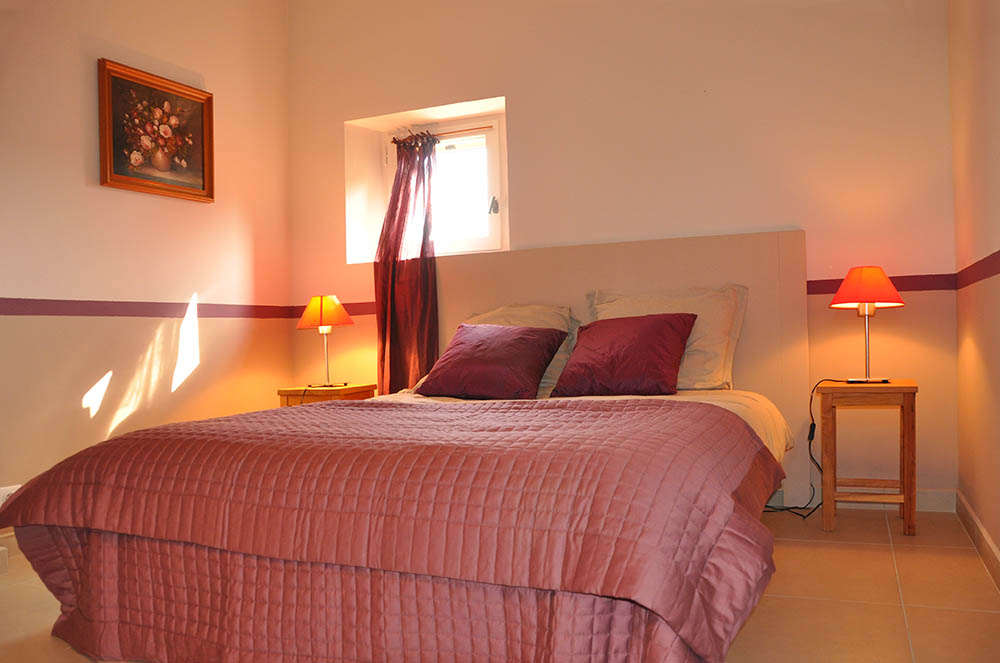 On the upper floor, the sleeping quarters include two bedrooms and a large walk-in shower.
One of the rooms has a double bed (140 X 190 cm).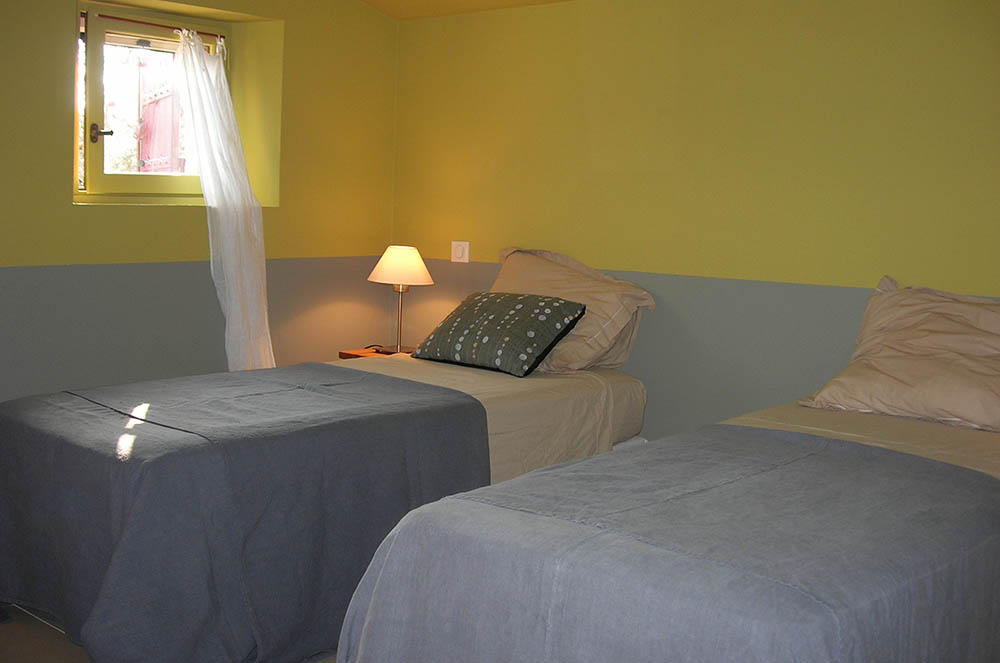 The second bedroom has two single beds.
Here the minimalist decor does not detract from the comfort,
but rather adds to the feeling of serenity present throughout the house.
All the rooms are air-conditioned.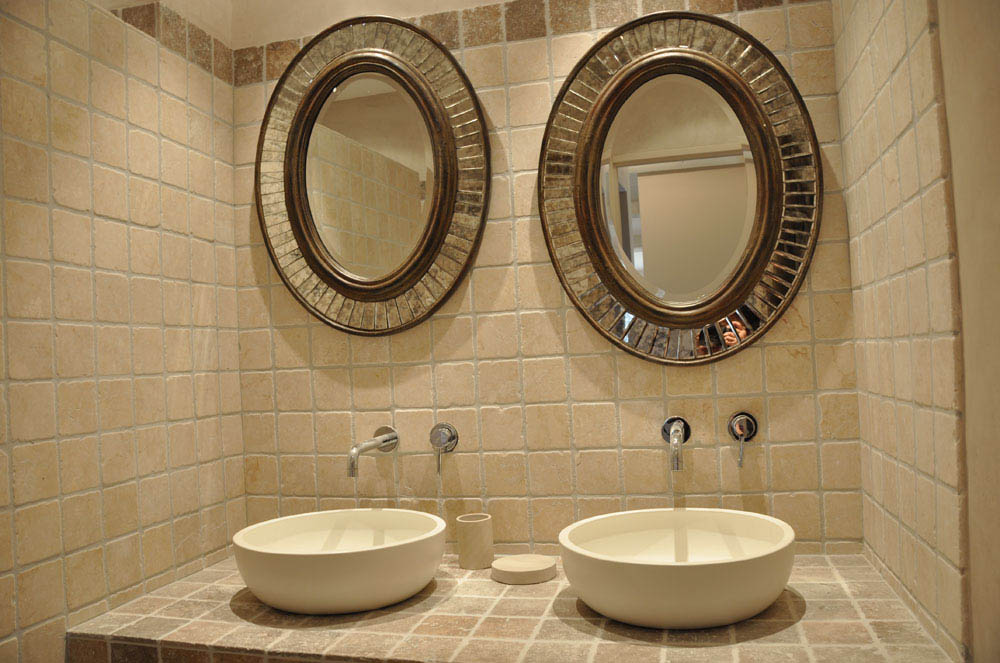 Each of the rooms has easy access to the marble bathroom
with Italian shower situated on the landing