On the ground floor of the main house
Kitchen
This convivial and well thought-out area simply makes one want to cook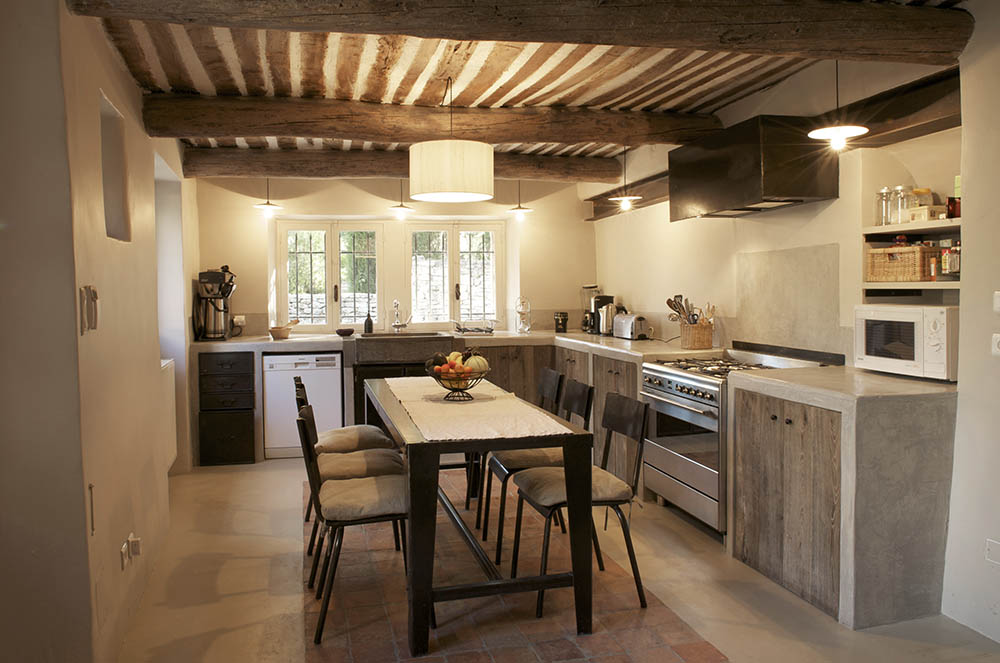 The kitchen has been raised to give a feeling of greater space and light.
This large room offers a particularly convivial atmosphere,
with fittings designed to provide the ultimate in functionality.
The terracotta floor tiles and beamed ceiling, together with waxed concrete surfaces,
serve to combine the old and the new, while creating a pleasant and extremely modern living area.
The space is optimised by numerous storage units and the convivial ambience
enhanced by a long table in the middle of the room.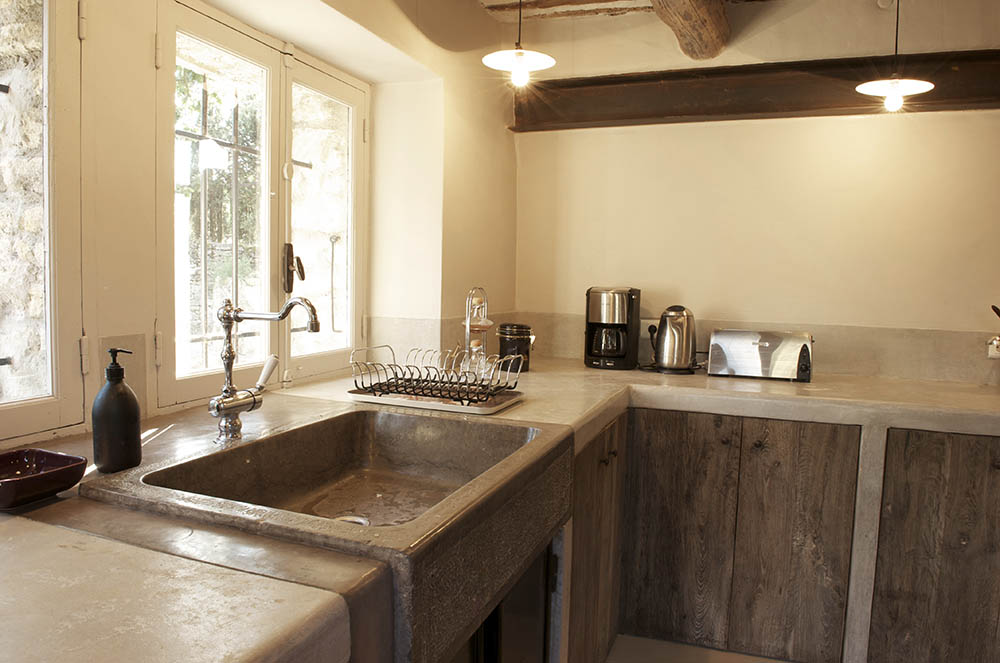 The kitchen is of course fully equipped; it has a laundry room complete
with washing machine, clothes dryer, iron and ironing board, etc.
The kitchen looks onto the inside courtyard that leads to the covered terrace
where tables and chairs await the guests.
The scene is set against a stunning panorama,
with the garden and pool in the foreground and the Luberon mountains rising in the distance.