Well-being
The swimming pool
A relaxing spot surrounded by greenery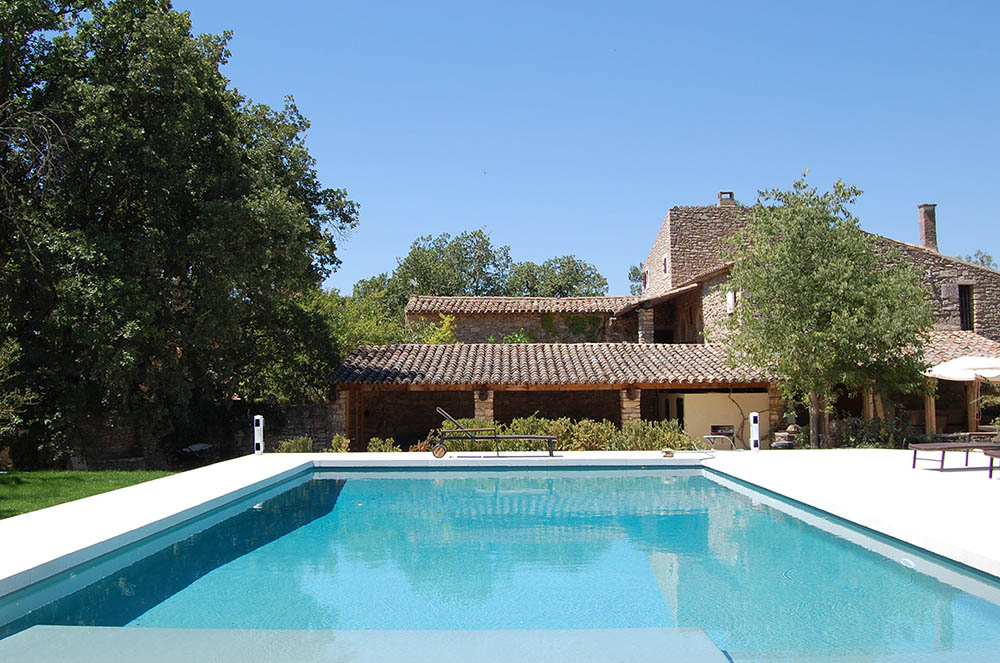 Tranquillity and well-being are at the heart of Mas Mouschetty,
and the swimming pool is a key feature.
The large heated pool (6 X 12 metres and 2m40 deep),
with its Californian-style backdrop and view of Mas Mouschetty,
is an ideal spot to laze and bask in the sun.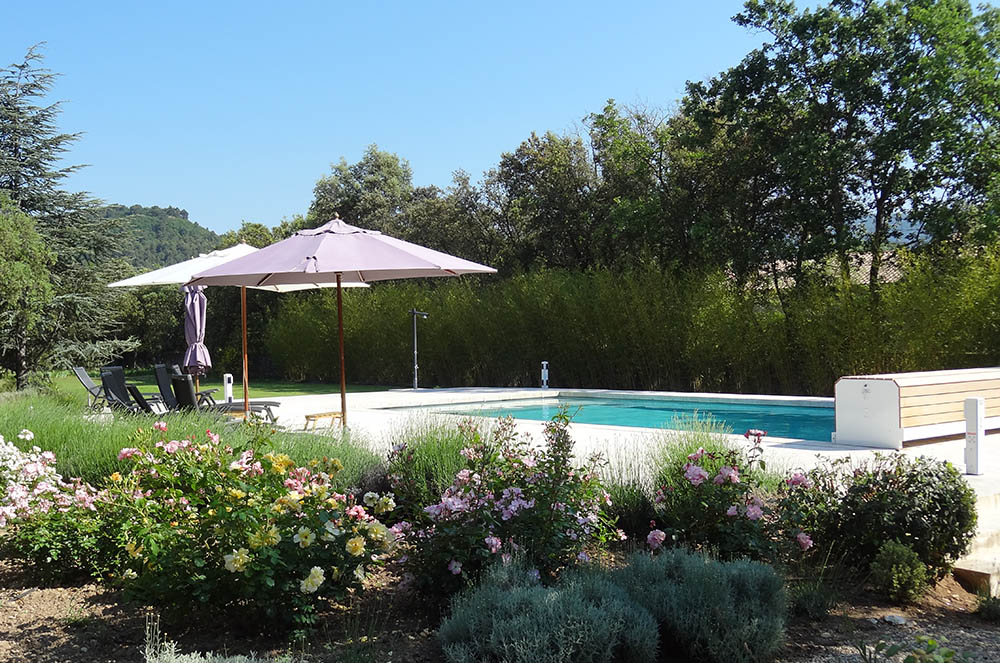 To ensure the safety and serenity of the guests,
the swimming pool is equipped with an electric safety cover.